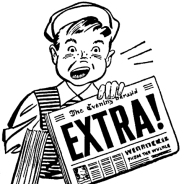 Connecting Mozart to Mark Twain: How Music Can Help Children with Reading and Learning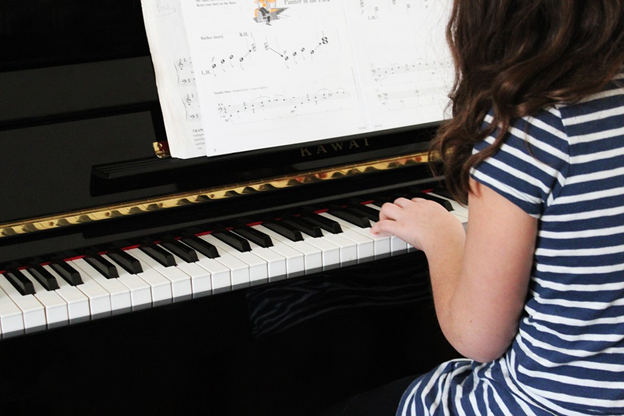 How can music help children with their literacy skills? If you are a parent or educator, you're likely very interested in the answer to this question. However, you might even be surprised to know all the ways that music — whether it's playing an instrument or listening to film scores — can make your kids and students better readers, more effective communicators, and more attentive overall. Music in Corrales offers these tips on what you need to know.
Studying Instruments Can Strengthen Reading Skills
Time and time again, research has linked learning a musical instrument to an improvement in childhood literacy. According to the Telegraph, the most recent study shows that musicians tend to have an enhanced ability to process information from their eyes to their brains, which positively impacts their proficiency for reading. You can help your children get the most from this advantage by having them start playing an instrument around the age of 7, but they can also begin learning sooner if they are already interested in music. In fact, some kids even pick up their first lessons as early as 4-years-old!
When your children begin practicing, you'll want to make sure they have a quiet space at home to play. Instruments can be very loud and disruptive to neighbors and siblings, so consider setting up a soundproof practice space. Your neighbors and family will be much happier for it. If you're planning a move in the future, you should be careful setting up the space. Make sure the work done is professional. Stick to neutral colors and decor. The right choices could increase your home's value and give your child a place to practice their art.
Finally, know that it can take time to find the right instrument for your child. Rochester Conservatory of Music notes that you can get them off to a good start by choosing options that fit their size, abilities, and personality.
Listening to Songs Will Help Your Kids Focus and Learn
 For many children, issues with reading and literacy have less to do with comprehension and more to do with focus. We live in a time where attention spans are short, and social media tends to make them even shorter. However, children who listen to classical music at an early age often demonstrate a greater ability to focus for long periods of time.
Helping children appreciate classical music can be such a gift for them now and later in life, but other genres of music can be beneficial for children as well. In general, children should listen to music that allows them to engage, express their emotions, and really enjoy themselves.
Aside from helping children focus, music can also help calm any anxieties kids may have about learning and life in general. In fact, studies show that listening to the song "Weightless" by Marconi Union has the ability to lower anxiety levels by up to 65 percent! It's the top song for relieving feelings of anxiety, but you should play whatever music relieves stress for you and your children.
 Understanding Music Helps Children Understand Language
 Language and reading are closely related, and this is another area where music has the ability to help. Music aids language development in many of the same ways that it improves reading skills. Children who learn to play instruments are better equipped to recognize differences in pronunciation and inflection. For children with disabilities, music has the power to offer even more language benefits.
Those who are on the Autism spectrum tend to respond very well to the integration of music with communication, language, and literacy lessons. With the right songs, you can even help children with Autism connect with their peers, add new words to their vocabulary, and remember more details about any lessons you teach. So, consider adding music to help students and children retain more and enjoy every moment of learning.
 Music is an intricate part of our everyday lives, so it only makes sense that it should be part of our education as well. Whether you bring instruments into your home or classroom or use a classical playlist to help children focus, adding music to your children's lives is a great way to help them perform better. Music has the power to open their minds and enhance their learning abilities, so make sure it is a part of their world.
 Photo Credit: Pixabay
Music Can Provide These Physical and Mental Health Benefits For Seniors
by Karen Weeks

Many seniors face several different challenges as they get older, from cognitive decline to the loss of mobility. These physical and mental health issues can leave older adults feeling depressed, lonely, or anxious, which can in turn lead to a lower quality of life.
When it comes to combating these feelings, incorporating music into your daily routine can make a major difference in how you feel, and it can even help you socialize more while supporting the local arts, such as with the Music In Corrales series. If you're ready to take a more active role in music, read on.
The Benefits of Music
Music does much more than just provide entertainment; it can also help you relax, prevent blood pressure from rising, and boost your memory. One study published in 2014 showed that music not only enhances short-term memory in seniors, but it can also bring back a previously lost memory, making it a powerful tool for older adults who have experienced cognitive issues.
Immerse Yourself in Music
In addition to helping you stay sharp, learning something new can boost your self-esteem, and having a hobby allows you to fill your time with an activity you truly enjoy. If you've always wanted to learn more about blues, rock, classical music or even just the history of music, there are several resources available online. Actively engaging in playing an instrument can be even more beneficial. So if you've always wanted to learn the piano, now's the time to try it!
Get moving
Music can be extremely motivating when it's time to workout, and staying fit is beneficial for preventing illness and boosting mobility. Try making a playlist of upbeat tunes you can get moving to on a streaming service; these can be played through a smartphone on the go or through your laptop at home. You can also look for soothing songs to play during a cooldown session or while you're practicing yoga.
Use music as therapy
Because music can be such a calming influence, you can easily use it to alter your mood on bad days. The right songs help individuals who are suffering from depression, anxiety, and stress, so think about the type of music you've always enjoyed, and make it a part of your daily routine. From opera to rock-and-roll, making your favorite songs a frequent part of your day can help to elevate your mood.
Use technology to your advantage
These days, there are many different types of technology that can assist with music appreciation and lessons. To make the most of these resources, you'll need a working computer or tablet. If you're using an older laptop that runs slowly or regularly crashes, consider upgrading to a new model that has more speed and storage. You can find a variety of price points online, and sales and discounts make it easier to stay within your budget. Don't forget to compare prices for a nice pair of headphones too so you can enjoy your music lessons without disturbing others in the house.
When spending more time on your computer, it's wise to familiarize yourself with online safety and common cybersecurity concerns. Protecting your devices and your passwords is crucial, so stay alert and update passwords regularly.
The benefits of music have been studied for years in people of all ages, and for seniors who are living with a mood disorder or physical health issues, the positive effects can almost be measured. With so much technology at our fingertips, it's easier than ever to enjoy our favorite songs from just about any era or genre or to learn to play an instrument like a pro.
Photo via Pexels