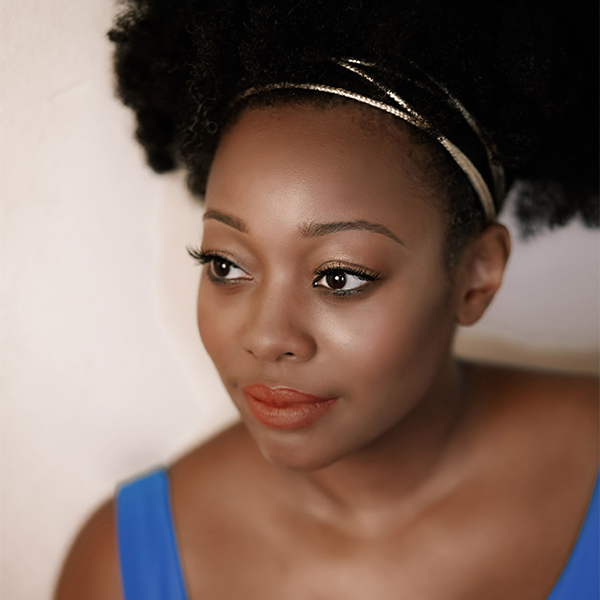 ALICIA OLATUJA
Jazz Vocalist
Saturday, September 10, 2022 – 7:30 p.m.
Jazz vocalist Alicia Olatuja astounds audiences with her exquisite vocals, artistic versatility, and captivating stage presence. Originally from St. Louis, she grew up immersed in a wide range of musical styles, including gospel, soul, jazz, and classical, which have formed her artistic journey. Currently she is focusing on the rich contributions of a diverse selection of female composers, which she features in both her recordings and live performances.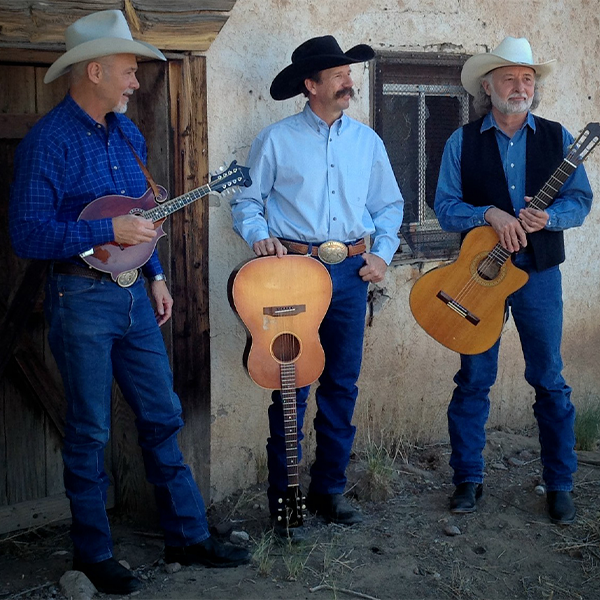 THE COWBOY WAY
Western Music Trio
Saturday, October 15, 2022 – 7:30 p.m.
New Mexico-based Western music trio The Cowboy Way combines the considerable talents of Jim Jones, Doug Figgs, and Mariam Funke. In 2021 they received the International Western Music Association's "Group of the Year" award for the fourth time. Their family-friendly shows feature tight harmonies, high energy, and smoking instrumentals. The Cowboy Way will take you on the ride of a lifetime as they honor the traditional cowboy songs and original compositions. Saddle up!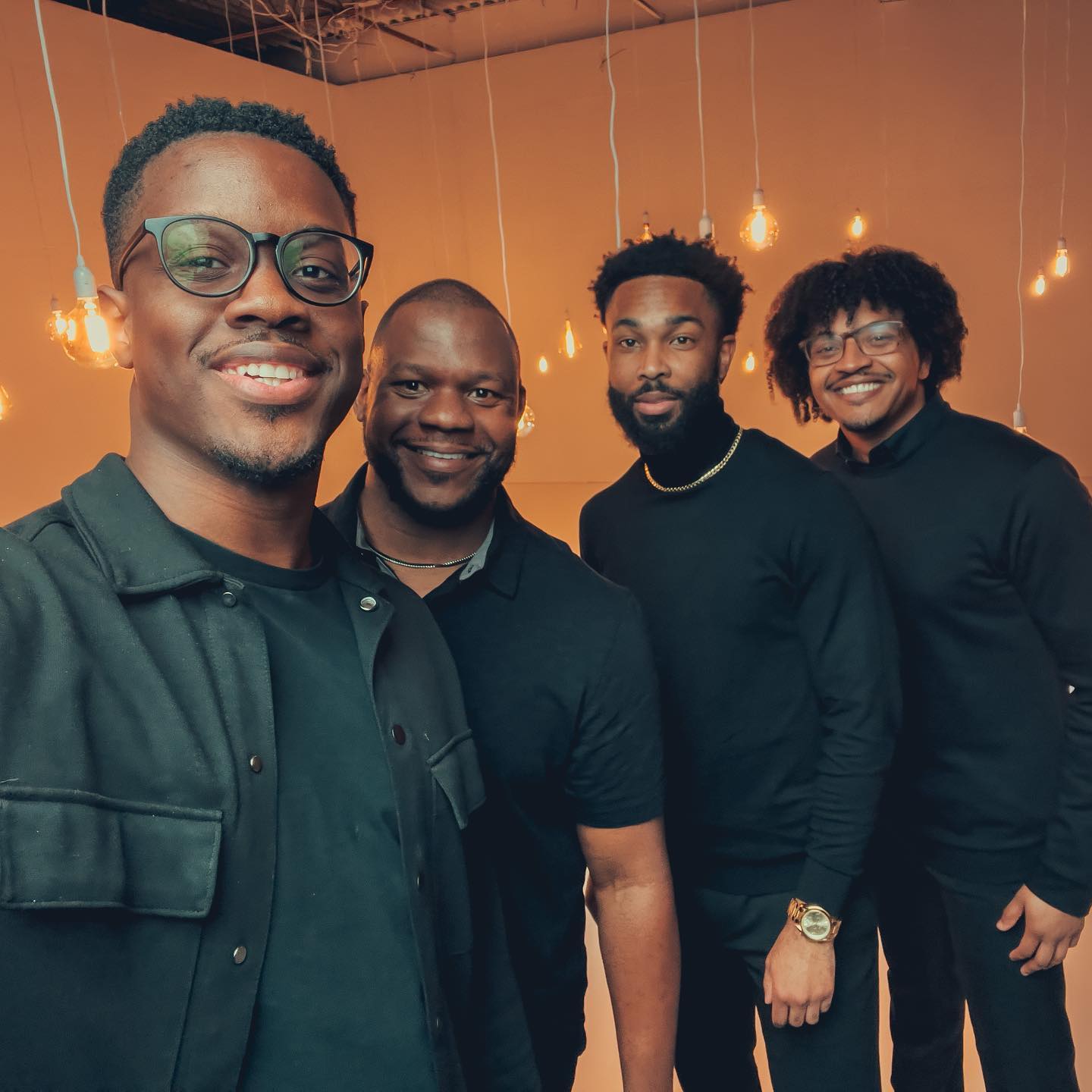 KINGS RETURN
A Cappella Gospel Quartet
Saturday, November 19, 2022 – 7:30 p.m.
The Kings Return gospel quartet interweaves their unique arrangements of spirituals old and new with pieces by contemporary composers such as Wynton Marsalis and Florence Price who were inspired by these songs. They capture the magic of an old-school a cappella group and bring gorgeous new melodies and impressive choral arrangements to a wide range of popular and religious standards.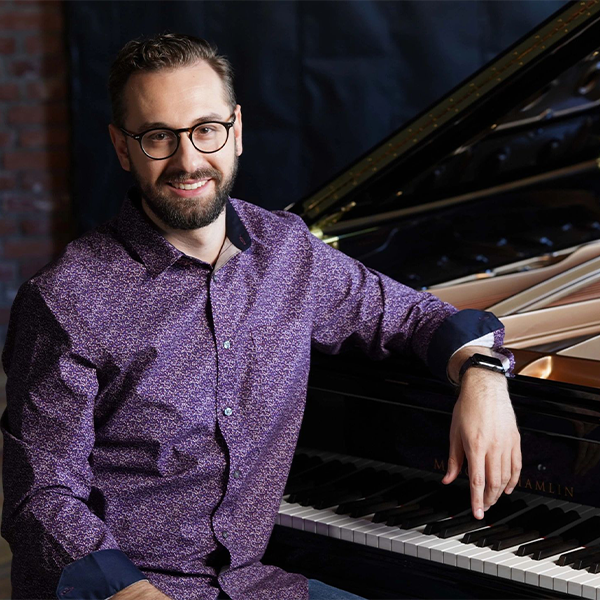 CHARLES SZCZEPANEK
Pianist/Composer
Saturday, December 10, 2022 – 7:30 p.m.
An accomplished and award-winning classical pianist, Charles Szczepanek is also a versatile musician, arranger, composer, songwriter, and producer. He views his job as a musician as important to society, generating sounds that come in sync with the spirit and have tremendous power to affect others. Every moment of his performance—be it hymn, sonata, or his own arrangements of popular music—is fully inspired, well crafted, and expertly executed.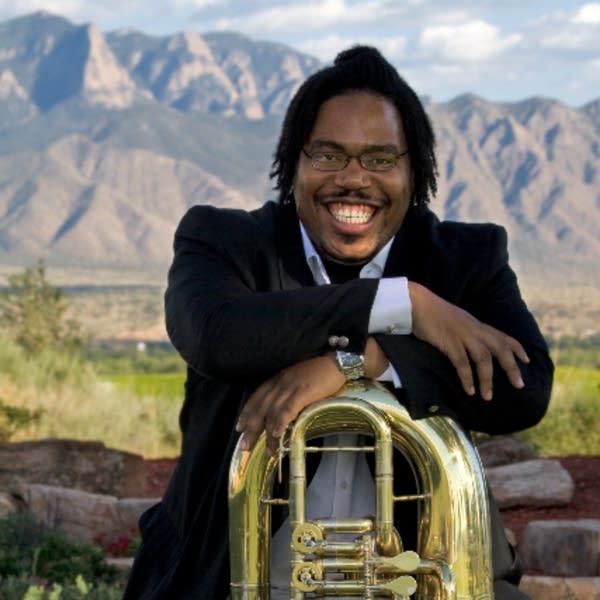 RICHARD ANTOINE WHITE & FRIENDS
Tubist
Saturday, January 21, 2023 – 7:30 p.m.
Richard Antoine White is principal tubist of the Santa Fe Symphony and the New Mexico Philharmonic, and associate professor of tuba/euphonium at UNM. But for the first four years of his life, he slept on a piece of cardboard wedged between the roots of a tree in Baltimore. Rescued by adoptive parents, he has matured into a musician known for his clear sound, stylistic flexibility, and "beautiful, deep, dark tone."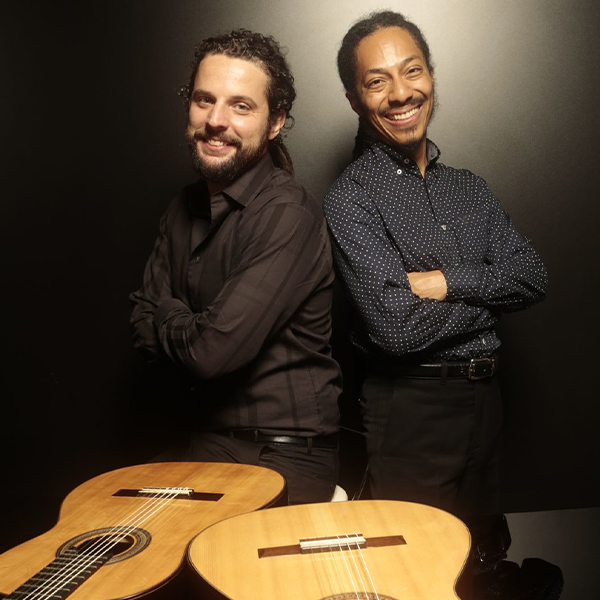 BRASIL GUITAR DUO
Classical Guitarists
Saturday, February 11, 2023 – 7:30 p.m.
Hailed by Classical Guitar magazine for their "maturity of musicianship and technical virtuosity," Brasil Guitar Duo is equally at home on a classical or world-music stage. Their successful partnership over twenty years is built on their innovative programming. The Duo combines a broad repertoire of classical guitar duos (Bach, Sor, Scarlatti, and others) with traditional Brazilian dance forms such as choro, samba, maxixe, and baiao.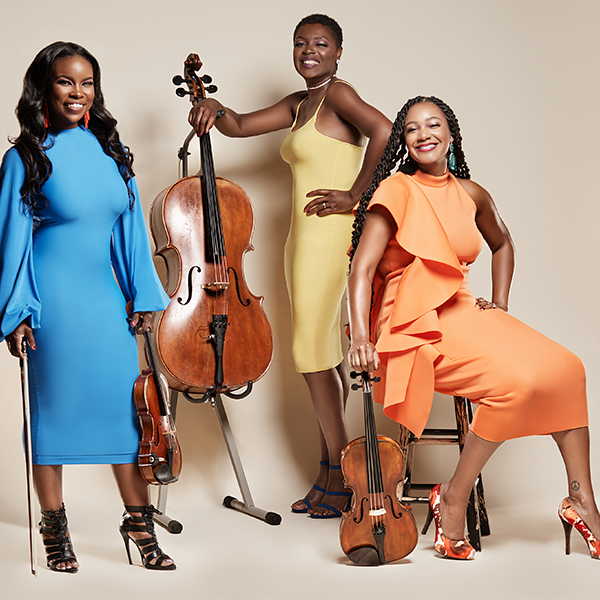 THE STRING QUEENS
String Trio
Saturday, March 18, 2023 – 7:30 p.m.
Praised for its "authentic, soulful, and orchestral sound," THE STRING QUEENS is a dynamic trio that creates stimulating musical experiences that inspire diverse audiences to love, hope, feel, and imagine! The group performs versatile programs from Baroque to jazz that transport audiences through time and a multitude of musical genres. In 2021, the group performed during the "We Are One" celebration as part of the official Presidential Inauguration in a special tribute to Vice President Kamala Harris.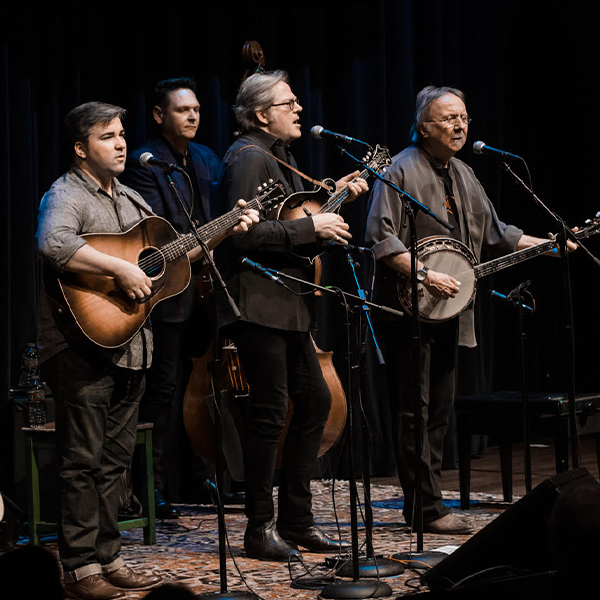 JOHN JORGENSON BLUEGRASS BAND
American Roots Music
Saturday, April 22, 2023 – 7:30 p.m.
J2B2 is an all-star bluegrass super group featuring four legendary, award-winning musicians who deliver bluegrass like no one has ever heard it before. John Jorgenson, Herb Pedersen, Mark Fain, and Patrick Sauber combine forces to provide impeccable musicianship, incomparable songwriting, incredible harmony vocals, and seasoned showmanship. This is the "high lonesome sound" of American roots music at its finest.