Thank You to Our Generous 2021-2022 Season Donors & Sponsors
CONCERT MASTERS ($3,000+)
Tom & Valerie Armer
The Cates Team at RBC Wealth Management *
CONCERT SPONSORS & DONORS ($1,500 – $2,999)
Anonymous
Gilbert & Linda Benavides
Nancie Dominic
John & Cookie Emerson
Sandy Gold
Harry & Betsey Linneman
Joann MacKenzie, The Financial Maestro
Pam & Billy Schaefer
John R Schumann and Dd Moomaw
CONCERT ADVOCATES ($1,000 – $1,499)
Dr. Don Bonney & Caryl Trotter
CHAMPIONS ($500 – $999)
Renee LaBauve
Linda & Lance Ozier
John & Glynda Samford
BENEFACTORS ($300 – $499)
Arnold & Sandra Farley
Nancy Fleming
Michael & Adriana Foris
Robert Lynn & Janet Braziel
John & Lenore Reeve
Jim & Carla Wright
PATRONS ($100 – $299)
Anonymous (2)
Barry K Berkson
Stan & Gay Betzer
Steve & Noëlle Brodeur
Susan Cahill
Dennis & Lynda Chamberlain
J.C. Conavay
Jeannie DeCanditis
Michael & Jana Druxman
Jerry & Jannie Dusseau
Deb English
Teresa Fitzgibbon & Harrison Schmitt
Dick & Ginger Foote
Mariana Roumell Gasteyer & Phil Gasteyer
PATRONS (continued)
David M Gay
Marge Gerber
Sandy Gold *
Marsha & Walter Greaves
Hope Grey
Margo MacVicar-Whelan
Gary Miller & Valerie Beaman
Ed & Nancy Naimark
Rick & Mary Anne Snow
Lillian Snyder & Mary Alice Morris
Charlene Spiegel – Corazon de Corrales B&B
Susan & Frank Steiner
Steve Tolber & Louise Campbell-Tolber
Jim & Jasmine Tritten
FRIENDS ($10 – $99)
Anonymous (3)
Rhea Alper
Janet Arrowsmith
John Bowers
Gary & Shelley Carter
Steve Cebada
Lawrence & Mary Compton
Douglas Craven
Tom Denton
Pamina Deutsch & Michael Baron
Bruce & Susana Erling
Philip & Rebecca Eslin
Steve King & Margi Rust
Thomas Martin
Karen & Steve Muncy
Michael Nadler
Dennis & Carolyn O'Mara
Margaret Roberts
Tom & Melissa Roberts
Renee Robillard & Jim Lynch
Janet Simon & Mark Weber
Lisa Steadman
Janice Torres & Lewis Schnaper
The Von Ancken Family
Marilyn Yeamans
 * Designated for Music in Schools
Thank You to Our Generous 2019-2021 Donors & Sponsors
CONCERT MASTERS ($3,000 +)
Valerie and Tom Armer *
The Cates Team at RBC Wealth Management * **
CONCERT SPONSORS ($1,500-$2,999)
Gilbert and Linda Benavides *
John and Cookie Emerson *
Henry and Mary Espinosa
Nim and Sue Evatt *
Sandy Gold *
Robin Marshment Henry and John McKean
Harry and Betsey Linneman *
Joann MacKenzie, The Financial Maestro *
In memory of James M. Parker and the Parker Center for Family Business
John R. Schumann
CONCERT ADVOCATES ($1,000-$1,499)
Anonymous *
Bill and Karla Cates in memory of Emma Marie Romero
Pam and Billy Schaefer *
CHAMPIONS ($500-$999)
Dr. Don Bonney and Caryl Trotter
Linda and Lance Ozier *
BENEFACTORS ($300-$499)
John Christian and Kris Mathieson
David and Sharon Cross *
Bruce and Susana Erling
Arnold and Sandra Farley *
Nancy Fleming
Michael and Adriana Foris *
Lisa and Joe Glass
Renee LaBauve and Andy Pacquet
John and Lenore Reeve *
Jack Reynolds and Ross Welke *  ***
John and Glynda Samford
Valerie St John and Charles Leder *
Jim and Carla Wright
PATRONS ($100-$299)
Anonymous
Barry Berkson
Stan and Gay Betzer *
Ron Costell M.D. and Marsha Swiss *
Martha Davis
Jeannie DeCanditis
Nancie Dominic *
Michael and Jana Druxman *
Ken and Sandra Duckert *
Jerry and Jannie Dusseau *
Deb English*
Marge Gerber
Sandy Gold * **
Marsha and Walter Greaves
Hope Grey
Carol A. Haller
Sue Hoadley
Peter and Susan Jones
Glen and Clara Kilcup ***
Woody and Nandini Kuehn
Carol Levy
Ken and Linda Lueders *
Margo MacVicar-Whelan *
Josee Marchessault
Sally McGrath
John McKean *
Marilyn Morton
Ed and Nancy Naimark *
Carol Rigmark and Tom Byrnes
Melissa and Tom Roberts
Mary Ross
Ralph and Jude Rudder
PATRONS (continued)
Sadie's of New Mexico
Kim Saxe
Michael and Charmaine Sides
Rick and Mary Anne Snow
Charlene Spiegel – Corazon de Corrales B&B *
James D Strode
Steve Tolber and Louise Campbell-Tolber
Claudio and Rosemary Vigil
Von Ancken Family
Larry and Tracy West *
FRIENDS ($10 to $99)
Anonymous
Meg Adams-Cameron
Lynn Altman *
Johanna Ash
Philip Askenazy
Susan Bachechi
Douglas Bailey
Terri Barber
Armand Bartos
Peter Becker
Jim Belshaw and Elizabeth Staley
Carrie J Blake
Laura Burns
Jane Butel
Susan Cahill
Jeff Chan
Melissa Chapin
Nadine Cobb
Larry and Mary Compton *
Reynaldo Cordova **
Janette Cysewski
Nita Daly
Don Devoti
Martin J Doviak
Joseph Driear
Charles and Emily Dumler
Rachel Dushoff
Chuck Elliott and Laura Smith
Philip and Rebecca Eslin
Janet Fackrell
Cynthia Fadem
Teresa Fitzgibbon
Patti Flanagan and Mike Sorce
Jacqueline Fletcher and Donald Turton
Michael Fontanarosa
Dick and Ginger Foote
Barbara Frames
Maxine Freed
Mary K Gallagher
David Gay
Bruce Golden
Gail Hajjar
Judy and Richard Hayes *
Stephen Heath
John Hess
Megan Holland
Carlton Holte and Sheryl Guterl
Melissa Howard
Laurel Hull
Sandra Humphrey
Shireen Jacob
Holly Jacobson
James R Jamieson
Xiaoai Jiang
Patty Justice
Rod Justice
Carol Kaemper
FRIENDS (continued)
Anne Karlstrom
Ursula Kelly
Brian and Brenda Kilcup
Nan Kimball
Robert Kingsley
Linda Kittle
Robert Kunkle
Donna Kwilosz and Milton Strauss
Susan Larson
Wendy Lathrop
Peter Lee
Richard Levine
Jeannie Linsavage
Terry and Kris Linton
Kate Livingston and Charles Ewing
Caroline Loupe
James Lowry
Paula Lozar
Cynthia Maurizio
Brookes McIntyre
Dayna and Jeff Melvin
Linda Menzel and David Young
Mary Beth Metcalf
Moses Michelsohn
Douglas and Marcia Miller
Gary Miller and Valerie Beaman *
Sylvia Munson
Michael Nadler
Barbara Nkele
Dennis and Carolyn O'Mara
Marion Pack
Del Packwood and Barbara Reeback
Linda Pasternacki
Fredrick Pearson
Paul Pierce
Stefan Posse
Ulrike Rainer
Ray and Joan Regan
Matthew Rimmer
Margaret Roberts *
Renee Robillard and Jim Lynch
Jonathan Rubins
Gene Schaefer
Michael and Vanessa Schiller
Carolyn Simon
Joan Singer, QuinTango Inc
Michael Smith
Michael Smock
Lillian Snyder and Mary Alice Morris
Nancy Southern
Lisa Steadman
Nancy and Jerry Stermer
Arlene Thomas
Marilyn and David Thurlo
Allan and Evie Tinkham
Steven Townsend
Art Usher
Kari Vainio
Michael Westbay in memory of
James Patrick Westbay
Douglas Wilber
Brahna and Janusz Wilcznski
Linda and Greg Wilson
Rachel Wirth
Hank and Mary Witek *
Linda and Jim Wolcott
Michaell York
Philip Zager
We also thank all who very generously converted their tickets for the cancelled March and April 2020 concerts into donations to Music in Corrales.  Their timely support will help us weather this storm and sustain our mission in the days to come. Click here
* Donated in both 2019-2020 and 2020-2021 seasons. Donations include those who donated the value of their March and/or April 2020 cancelled concert tickets.
** Designated for Music in Schools.
*** Designated for the Evelyn Curtis Losack Endowment for Music Education
EVELYN CURTIS LOSACK ENDOWMENT FOR MUSIC EDUCATION
BENEFACTORS ($300-$499)
Anonymous
Stan & Gay Betzer
Jack Reynolds & Ross Welke
PATRONS ($100-$299)
Billy & Nancy Buchanan
Greg & Pam Gibbons
Elena Kayak & Richard Von Ancken
Craig & Carol Levy
Nancy & Ed Pierce
Jeff & Patti Wagner
FRIENDS (to $99)
Thomas Ball
Dave & Jocelyn Franco
Julie Gregory
Elizabeth Rivers
Clifford & Georgia Spirock
Corrales Cultural Arts Council Sponsors
This project is made possible in part by grants from the following
The following Benefactors generously contribute in-kind services and products at reduced cost to the Council:
ARTIST ACCOMMODATIONS SPONSORS
Corazon de Corrales B&B
Sandhill Crane B&B
Morning Star B&B
EVENT VENUES AND PROMOTION
Corrales Arts Center
Corrales Realty
RedRockinIt Photography
Todos Juntos Photography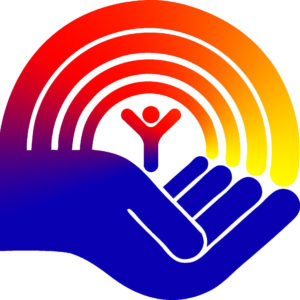 The Corrales Cultural Arts Council (CCAC) is dedicated to cultivating music appreciation in the greater Albuquerque area through its Music in Corrales concert series and its Music in Schools program.  We keep ticket prices low because we are passionate about sharing music with as many as possible.  Because ticket sales account for only about 40% of the cost of providing such exceptional artistic programming, we must rely on the generous support of donors like you.
Please consider designating CCAC on your annual United Way 
pledge campaign
ID#910549251
CCAC is a 501(c)(3) nonprofit organization, so your donation is tax deductible to the extent permitted by law.  A donation to CCAC of any amount is deeply appreciated.
Thank you!
Donors & Sponsors
Your tax-deductible contribution is essential in continuing the tradition of musical excellence provided by the Corrales Cultural Arts Council (CCAC) through Music in Corrales and Music in Schools.  CCAC is a New Mexico non-profit corporation recognized as a charitable 501(c)3 organization by the U.S. Internal Revenue Service. CCAC is supported by donations from individuals, local businesses, corporations and foundations.
Friend: $10-$99
Patron: $100-$299
Benefactor: $300-$499
Champion: $500-$999
Concert Advocate: $1,000-$1,499
Concert Sponsor:  $1,500-$2,599
Concert Master:  $3,000 plus.
For more information, contact us at info@musicincorrales.org
We welcome your support of Music in Corrales.
Click here to donate online via PayPal.
If you prefer to mail a check please fill out the donation form, link below: