How Getting Children with Learning Disabilities Involved in the Arts Can Make a Positive Difference
by Karen Weeks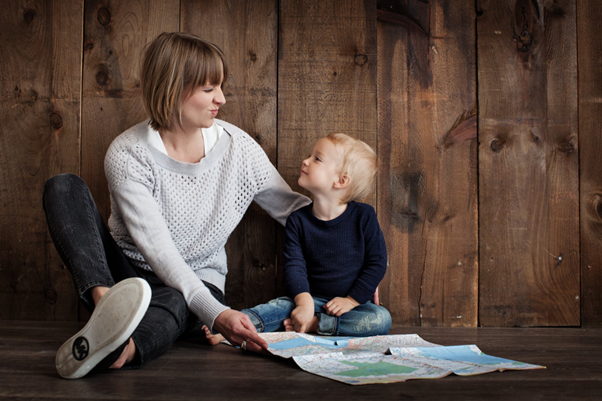 One in five of school-age children in the United States have one or more learning disabilities, according to a study by the National Center for Learning Disabilities. If your child is among them, finding opportunities to introduce them to the arts is wise.
Overall, art therapy is known to have a positive impact on individuals with learning disabilities. However, you can also expose your child to art activities outside of those formal arrangements. If you're considering getting your kid involved in the arts, Music in Corrales has some options to consider.
Arts to Explore If Your Child Has a Learning Disability
Making Music
 One ideal art to explore if your child has a learning disability is music. The Music Room Foundation notes that learning music can have a positive impact on brain development, particularly in auditory, visual, spatial, and motor-related areas. Additionally, it can lead to impulse control, attention, and concentration improvements, all of which can benefit children with learning disabilities.
Plus, music can be a creative outlet. As your child learns, they can find new ways to express themselves. In turn, they may begin to feel more confident, leading to higher self-esteem.
If you want to explore music, several approaches can work. Singing is a simple, low-cost way to start. However, if your child appreciates something more tactile, an instrument may be a better choice.
Dancing
 Exploring dance with your child is another excellent option. Dancing provides a variety of benefits, including improving physical fitness, flexibility, and motor skills. Often, dance can help children boost their self-esteem. Plus, it may make them more confident when interacting with peers.
Dance can also have some intriguing side benefits. It can make kids more aware of personal space, for one. For another, it can reduce stress and anxiety, improve focus, and serve as a creative outlet.
Arts and Crafts
 Another option for children who prefer something hands-on, arts and crafts projects are a great way to introduce your child to new creative outlets. They'll have a chance to make something physical. Plus, options like drawing and painting help them improve their motor skills and hand-eye coordination. Building an item can enhance spatial awareness, as well as make geometry concepts easier to understand.
Creating a Space for Creativity
 If you want to make sure your child can explore the arts with ease, consider taking an unused space in your home and turning it into a crafts area. That way, they'll have room to express their creative side without having to be in main living areas.
Plus, updating an unfinished basement or attic and turning it into a usable craft room could improve your home's value. If you decide to sell, you might get a decent return for your effort, potentially allowing you to come out financially ahead.
Your child may have such an aptitude for the arts that you want to partner with them to create a business. There are many options for business structures, but a limited liability company offers numerous benefits. Establishing one has been traditionally expensive via a lawyer's services, but an online formation company can assist at a much lower cost.
Making Sure You Have Space
 If your child develops a love for arts and crafts, you may discover that your current home simply doesn't have enough space to accommodate them. If the idea of your child having their own art space sounds appealing, you could consider moving to a larger home. Of course, this is no small feat, especially if you're on a limited budget. So, take a look at your finances, get a feel for what you can realistically afford, and start searching for affordable homes with enough space to let your child's love of art grow and flourish.
By exploring the arts with your learning-disable child, you can make a positive difference in their lives. Whether they're interested in music, dancing, or arts and crafts, get started today!
The all-volunteer Corrales Cultural Arts Council (CCAC) created the Music in Corrales series in 1986 as a musical offering to the Corrales community. The series was conceived as a way of preserving New Mexico's vast musical and cultural heritage, and a way to create a new one as well. What was started by a few dedicated persons who recognized the importance of music to people's lives, has grown to an organization that brings exceptional musicians to the Historic Old San Ysidro Church where the audience is no longer just neighbors. Local residents and guests from the middle Rio Grande Valley share the evening with visitors from other states and further abroad.
For more information, please visit our website or contact us today!
Image via Pexels