Arsentiy Kharitonov
December 26, 2020

-

January 3, 2021

Free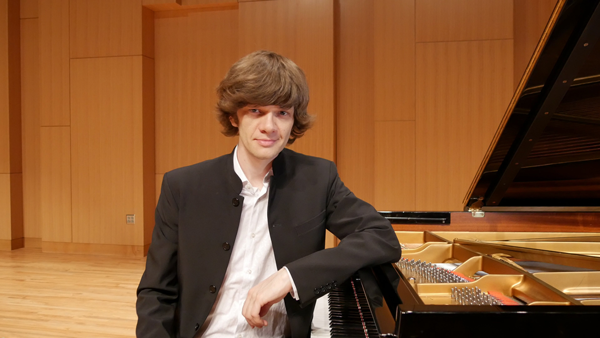 ​This exclusive recital showcases works by Bach, Schumann, and Liszt, who influenced musical traditions and moved them forward from Hungary and Germany to Russia, as well as works by Rachmaninov and Scriabin who integrated their influences and techniques into the Russian approach to composing for the piano. The ability to hear and control multiple voices on the instrument is one of the strongest features of the legendary Russian piano school. Kharitonov also includes one of his own compositions in this tradition.
Arsentiy Kharitonov started playing piano in the Rimsky-Korsakov College of Music of the famed St. Petersburg Conservatory in Russia, where his musical progress was immediate and astounding. Kharitonov's first orchestral appearances included solo performances with the St. Petersburg Philharmonic and the Mariinsky Theatre Youth Philharmonic Orchestra. His compositions thrill audiences with their virtuosity, rich harmonic language, and memorable melodies.
Download the program here
Please indicate the number of tickets you are ordering in the form below. One ticket per person please.
Download ticketing instructions

here