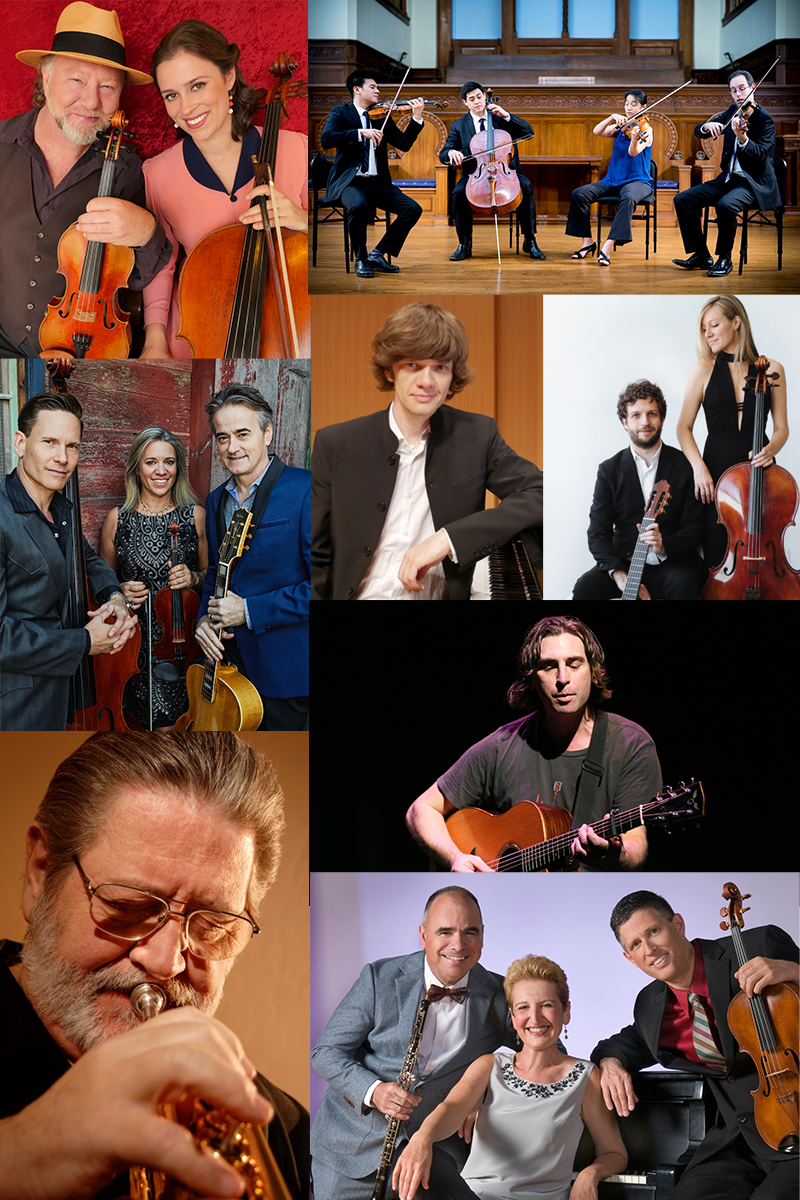 Welcome to the 34th season of Music in Corrales! Our mission is to enrich our community with great music, and this season will bring artists and genres to delight you, inspire you, and expand your musical horizons!
Back by popular demand, jazz trumpeter and Corraleño Bobby Shew kicks off the season in September with his signature style that will make your musical heart soar. October brings internationally-acclaimed pianist Arsentiy Kharitonov to share his own compositions as well as pieces from the standard classical piano repertoire. Guitarist Rupert Boyd and cellist Laura Metcalf, performing as Boyd Meets Girl, bring an eclectic range of beautiful string duets in November. And in December the Old Church will rock to the exuberant tunes of Hot Club of Cowtown.
In January, the dazzling Ensemble Schumann trio (piano, viola, and oboe) will present familiar classical works. You won't want to miss perennial Celtic favorites Fraser and Haas when they return in February to the Old Church for the fifth time. The Telegraph Quartet arrives in March to share their passion for the standard chamber music repertoire as well as contemporary compositions. We round out the season in April with singer/songwriter Joe Crookston and his stories of lightness, darkness, hope, and the cycles of life and rebirth.
Due to the current prohibition against large gatherings, the prospects for concerts in our 2020-21 season are uncertain.  Accordingly, we will not offer season tickets this year.  Instead, we will offer tickets for individual concerts in advance on a concert-by-concert basis only when we are confident that a concert can be successfully produced and safely held.  We will post information here on the status of each concert as we gain more clarity about their likelihood, and will let you know how you can purchase tickets for the concerts that can be produced.  Thank you for your understanding and support.