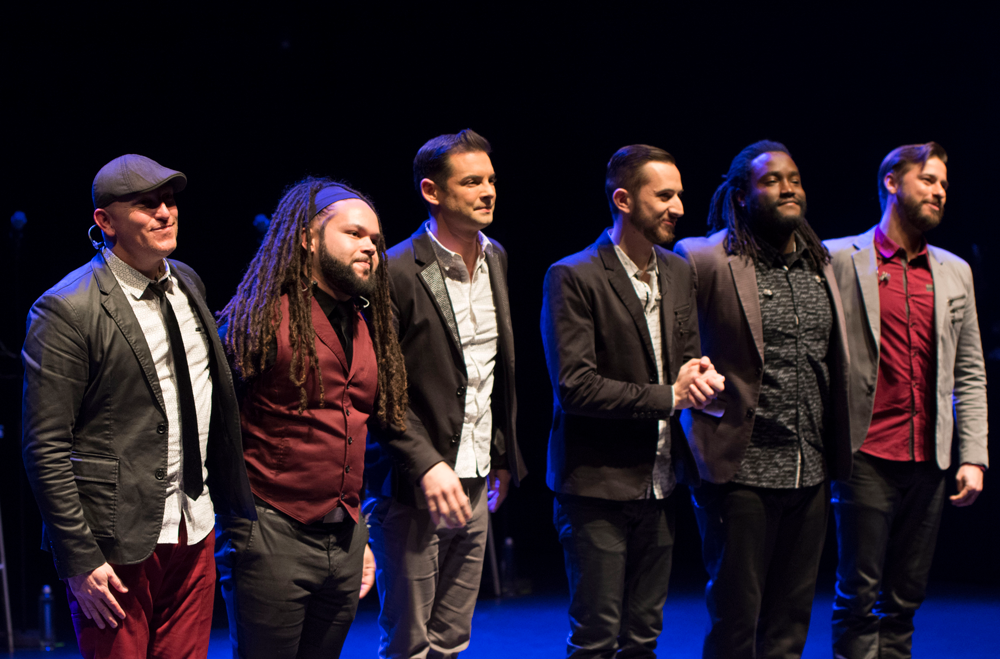 This concert is generously sponsored
by Robin Marshment Henry and John McKean
m-pact
A Cappella Ensemble
Saturday, December 21, 2019 – 7:30 p.m.
Back by popular demand, m-pact returns to Music in Corrales with a joyful holiday program. Hailed as "one of the best pop-jazz vocal groups in the world" by the San Francisco Chronicle, m-pact is respected worldwide as a trailblazer in the realm of vocal music. The group has performed across four continents with pop stars Sheryl Crow, Boyz II Men, and Ray Charles; jazz legends Natalie Cole, Bobby McFerrin, the Woody Herman Orchestra; and many others.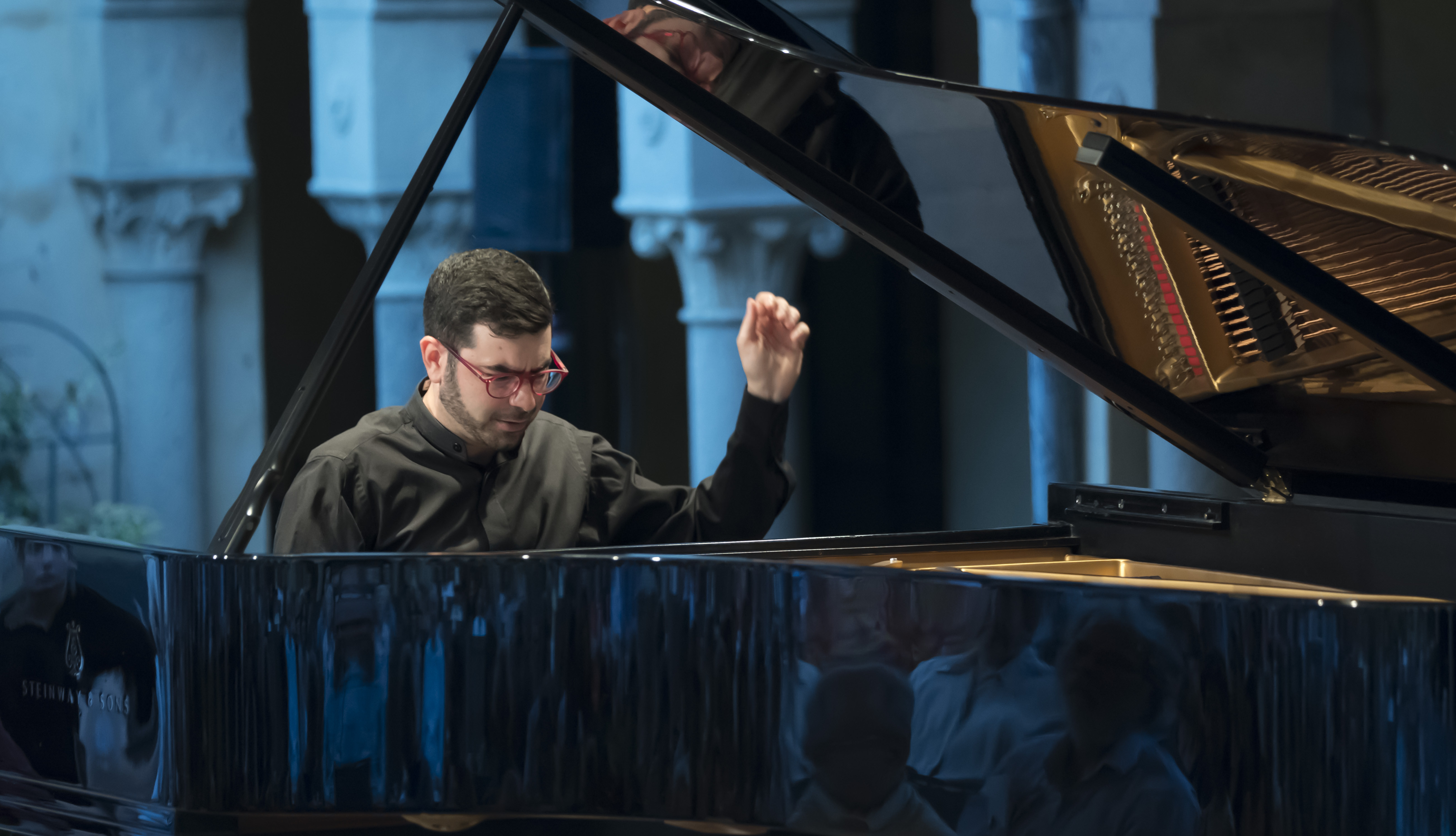 This concert is generously sponsored
by Nim and Sue Evatt
Michael Brown
Classical Piano
Saturday, January 11, 2020 – 7:30 p.m.
Michael Brown has been described as "one of the most refined of all pianist-composers" (International Piano) and "one of the leading figures in the current renaissance of performer-composers" (The New York Times). Brown earned bachelor's and master's degrees in both piano and composition from The Juilliard School, and his programs often interweave the classics and his own compositions.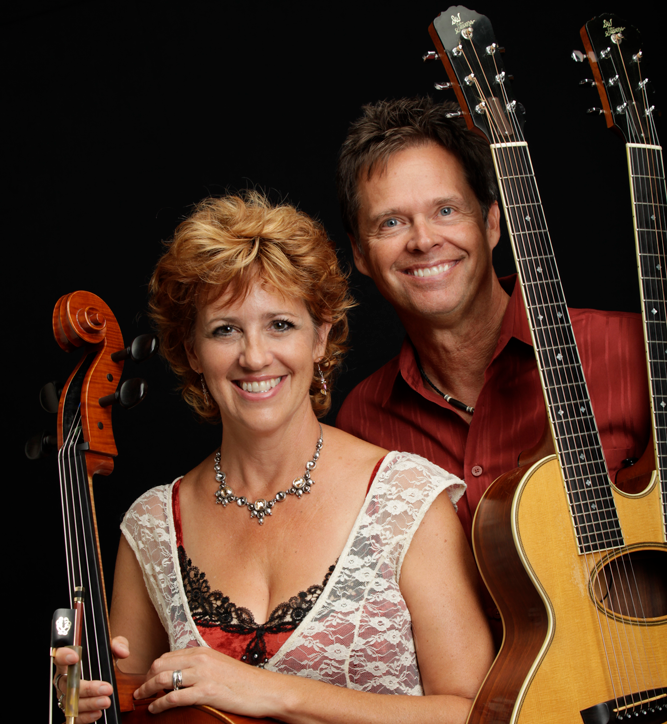 This concert is generously sponsored
by Sandy Gold
Acoustic Eidolon
Folk
Saturday, February 8, 2020 – 7:30 p.m.
Acoustic Eidolon, the husband-and-wife duo of cellist Hannah Alkire and guitarist Joe Scott, returns to Music in Corrales. Joe is the only double-neck guitjo player in the world. (Wonder what a guitjo is? Well, come and see!) Together, their music blends the harp-like sound of Joe's guitjo with the warmth of Hannah's cello for a unique take on a wide variety of musical styles.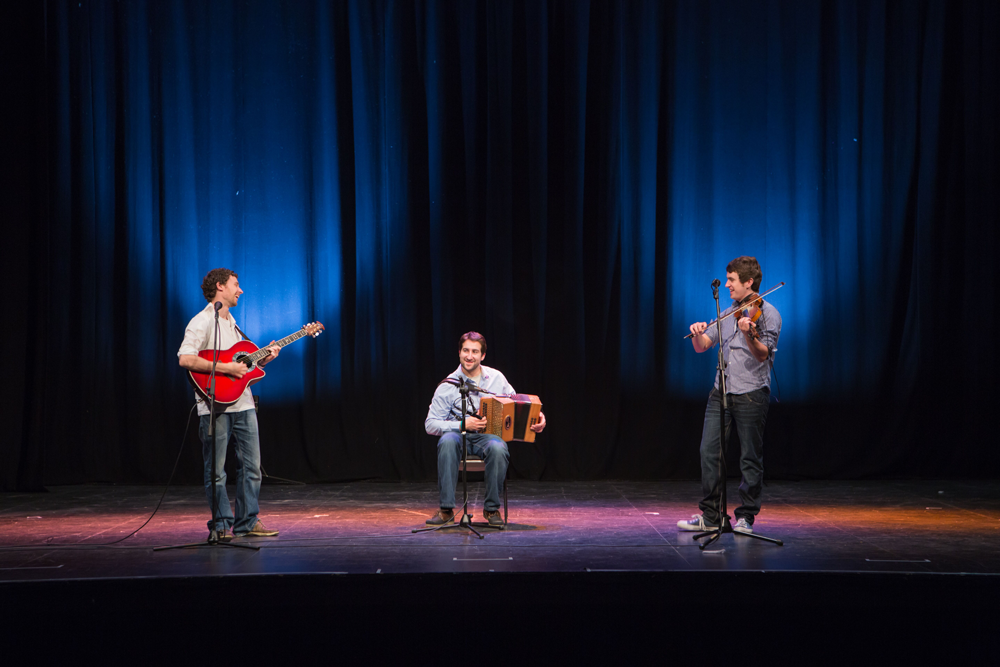 This concert is generously sponsored
by John R. Schumann
Socks in the Frying Pan
Celtic
Saturday, March 14, 2020 – 7:30 p.m..
Socks in the Frying Pan is a multi-award-winning trio from County Clare on the west coast of Ireland. The group has captivated audiences around the world with their dynamic vocal harmonies, virtuosic musical ability, and onstage wit. The group was recognized as "New Band of the Year" by the Irish Music Association, and has been booked by every major Irish festival in the United States.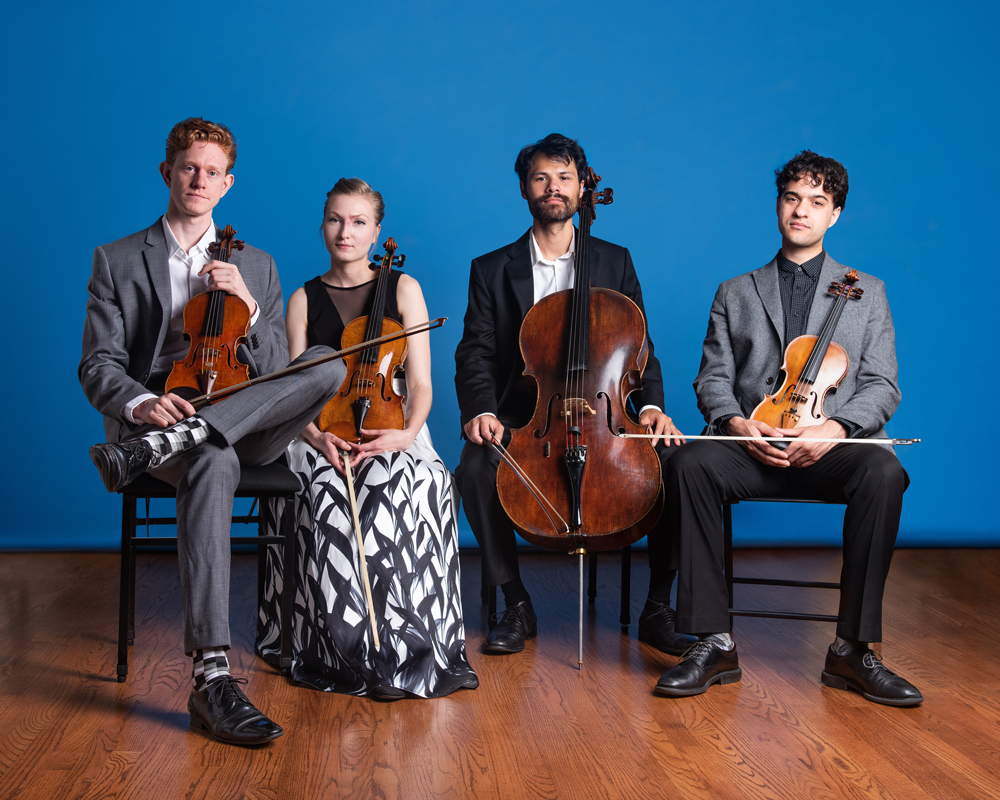 This concert is generously sponsored
by Gilbert and Linda Benavides
Friction Quartet
String Quartet
Saturday, April 4, 2020 – 7:30 p.m.
The Friction Quartet concert is sold out.  However, a limited number of tickets are frequently available at the door due to ticket-holders who are unable to attend.  We will start a waiting list at 6:30pm at the Old Church on Saturday, April 4, and will make tickets available for as many seats as are unoccupied at 7:20pm.
Friction Quartet, whose performances have been called "terribly beautiful" (San Francisco Classical Voice) and "exquisitely skilled" (ZEALnyc), has garnered international attention as commissioners and interpreters of new music, but the group also is devoted to performing masterworks of the string quartet repertoire. Friction is currently Artist in Residence at Napa Valley Performing Arts Center. They have also been Artist in Residence at the Center for New Music and San Francisco Friends of Chamber Music.
Tickets may also be purchased at:
Frame-n-Art
3563 Corrales Road, Corrales, NM
1.4 miles north of Alameda Blvd. on Corrales Road
Behind Village Mercantile just south of Meadowlark
Cash, check or credit card accepted
Hours: Tuesday-Friday 10a-5p; Saturday 10a-4p