Thank You to Our Generous 2016-2017 Season Donors & Sponsors
CONCERT SPONSORS
Pat Clauser
John & Cookie Emerson
Nim & Sue Evatt
Kris & Terry Linton
OGB Architectural Millwork – Gail & Rick Thaler
Parker Center for Family Business at Anderson School of Management – James M. & Linda H. Parker
Vara Wines – Xavier & Lori Zamarripa
Jim & Carla Wright
CORPORATE SPONSORS
Bank of the West
FacilityBUILD – Brian Kilcup
Peacock Myers – Deborah Peacock
CONCERT ADVOCATES
Anonymous
John & Lenore Reeve
CHAMPIONS
Sandy Gold
Lance & Linda Ozier
The Financial Maestro – Joann MacKenzie
BENEFACTORS
Janet Braziel & Robert Lynn
John M. Christian & Kris Mathieson
Nancy & Robert Fleming
Renee LaBauve
John & Glynda Samford
Caryl Trotter & Don Bonney
PATRONS
Stan & Gay Betzer
Ron Costell MD & Marsha Swiss
David & Sharon Cross
Franny Dever & David Tinker
Jerry & Jannie Dusseau
Bruce & Susana Erling
Arnold & Sandy Farley
Dick & Ginger Foote
Michael & Adriana Foris
Marge Gerber
Mary Gerhart
Walter & Marsha Greaves
Joe & Jean Harris
Richard & Sandi Hoover
Woody & Nandini Kuehn
John McKean
Edward & Nancy Naimark
Mary Ross & Bill Gentry
Knight & Denise Seavey
Walt & Beth Simpson
Dr & Mrs David Stinchcomb
Paul & Laura Stokes
Russel L Waymire
Gerry & Joann Weiss
Alan & Joyce Weitzel
Russ & Sue Winstead
FRIENDS
Anonymous
James & Ruth Brantley
Mary & Larry Compton
S. Cook
Fred & Karin McDowell
Lissa Paak
Thank You to Our Generous 2015-2016 Season Donors & Sponsors
CORPORATE SPONSOR
Intel
CONCERT SPONSORS
Pat Clauser
Nim & Sue Evatt
OGB Architectural Millwork – Gail & Rick Thaler
Parker Center for Family Business at Anderson School of Management – James M. & Linda H. Parker
CONCERT ADVOCATES
Anonymous
John & Cookie Emerson
CHAMPIONS
Sandy Gold
Deborah Peacock & Nate Korn
Lance & Linda Ozier
Franny Dever & David Tinker
BENEFACTORS
Caryl Trotter & Don Bonney
John M. Christian
Richard & Sandi Hoover
Renee La Bauve
The Financial Maestro – Joann MacKenzie
PATRONS
Robert & Dianne Balow
Gay & Stan Betzer
Joseph & Georgia Catasca
Jerry & Jannie Dusseau
Arnold & Sandy Farley
Michael & Adriana Foris
PATRONS (continued)
Phil Gasteyer & Mariana Roumell
Gasteyer
Mary Ross & Bill Gentry
Walter & Marsha Greaves
Thomas & Greta Keleher
Brian & Brenda Kilcup
Woody & Nandini Kuehn
Kris & Terry Linton
Sally V. McGrath
John McKean
Edward & Nancy Naimark
John & Glynda Samford
Leo & Genevieve Scully
Dave & Ann Stinchcomb
Paul & Laura Stokes
Gerald & Joann Weiss
Alan & Joyce Weitzel
Richard & Sandra Wilks
Russ & Sue Winstead
Sue Hoadley & Don Wismer
Jim & Carla Wright
FRIENDS
Anonymous
Janice Conavay
Dick & Ginger Foote
Hilario Gonzalez
Penelope Holbrook
Knight & Denise Seavey
IN MEMORY OF EVELYN CURTIS LOSACK
Kevin Jackson
EVELYN CURTIS LOSACK ENDOWMENT FOR MUSIC EDUCATION
BENEFACTORS
Anonymous
Stan & Gay Betzer
PATRONS
Billy & Nancy Buchanan
Greg & Pam Gibbons
Elena Kayak & Richard Von Ancken
Nancy & Ed Pierce
Jeff & Patti Wagner
FRIENDS
Thomas Ball
Dave & Jocelyn Franco
Julie Gregory
Elizabeth Rivers
Clifford & Georgia Spirock
Corrales Cultural Arts Council Sponsors
This project is made possible in part by grants from the following
The following Benefactors generously contribute in-kind services and
products at reduced cost to the Council:
ARTIST ACCOMODATIONS SPONSORS
Chocolate Turtle B&B
Sandhill Crane B&B
COFFEE SPONSOR
Whispering Bean Coffee Roasters
COOKIE SPONSOR
Cravin' Cookies
EVENT VENUE SPONSOR
Casa Vieja
FOOD SPONSORS
Delish
Las Ristras
WINE SPONSORS
John Schumann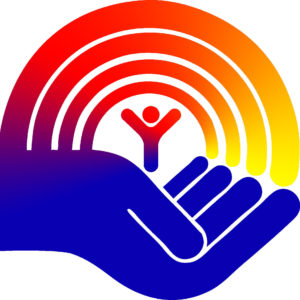 The Cultural Arts Council is dedicated to cultivating music appreciation in the greater Albuquerque area through its Music in Corrales concert series and Music in Schools program. We keep ticket prices low because we feel passionate about sharing music with as many as possible. Because ticket sales account for less than 40% of the cost of providing such exceptional artistic programing, we must rely on the generous support of donors like you.
Please consider designating CCAC on your annual United Way 
pledge campaign
ID#910549251
CCAC is a 501(c)(3) nonprofit agency, so your donation is 100% tax deductible. A donation to CCAC of any amount is deeply appreciated.
Thank you!
Donors & Sponsors
Your tax-deductible contribution is essential in continuing the tradition of musical excellence provided by the Corrales Cultural Arts Council (CCAC) through Music in Corrales and Music in Schools.  CCAC is a New Mexico non-profit corporation recognized as a charitable 501(c)3 organization by the U.S. Internal Revenue Service. CCAC is supported by donations from individuals, local businesses, corporations and foundations.
Friend: To $99
Patron: $100-$299
Benefactor: $300-$499
Champion: $500-$999
Concert Advocate: $1,000-$1,499
Concert Sponsor:  $1,500-$2,499
Concert Season Sponorship:  $2,500 plus.
* to make a donation,  click here to Download FormFor more information,
Email us at:  info@musicincorrales.org